05-05-2013, 10:03 AM
(This post was last modified: 05-05-2013 10:03 AM by vontman.)

Post: #19
vontman
Always Trying To Help ^_^


Posts: 169
Joined: Feb 2013
Reputation: 3
RE: Reputation!?
(05-05-2013 02:36 AM)

GuilhermeGS2 Wrote: I do not know much about the emulator and as I do not speak English, it gets worse for me, because Google Translate sometimes translates things through meaningless. But I like to help people, and help when I can. So I created a blog for Brazilians (and other people of the world), to post news PPSSPP, and always help people who have questions.

I thank you for creating this thread. I think when one person helps the other she should thank at least one rep. I see many people helping here and they do not have many reps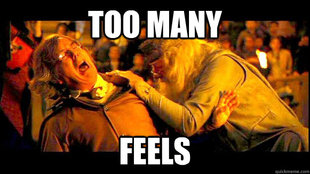 ---
As long as you put your heart in something, It never goes in vein.