[Linux/Ubuntu] Can't reach my ROM folder on a 2nd drive
03-24-2022, 01:33 PM

Post: #1
[Linux/Ubuntu] Can't reach my ROM folder on a 2nd drive
Hi,
So, for whatever reason I can't access my 2nd drive (//media/smrk/Teški) where my ROMs are located. I tried changing ownership from root to user(smrk) via chown commands, but still nothing changed.
Here is a screenshot of my folder in file manager: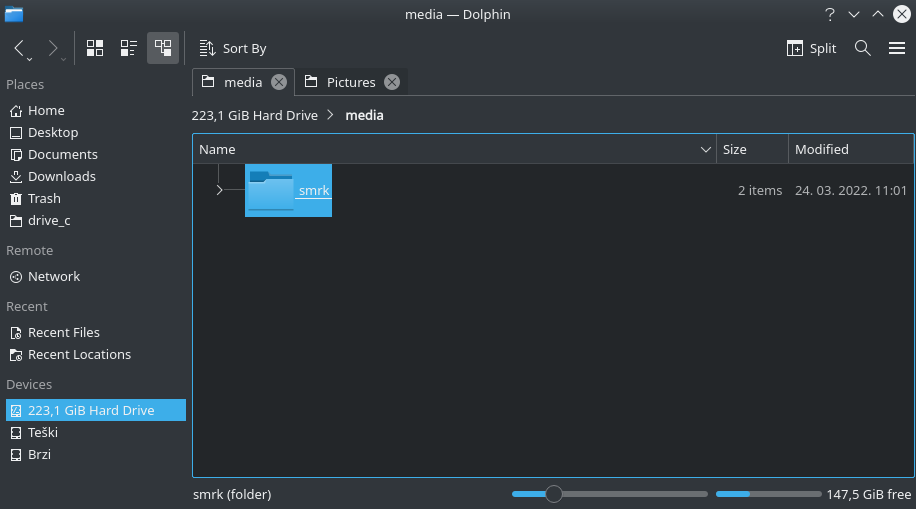 And here is what the ppsspp sees:
I know I can just place the folder inside a folder that is accessable, but for organizational and spacial purposes I want it to stay on my 2nd HDD.
Thanks in advance.