09-06-2013, 07:43 AM
(This post was last modified: 09-06-2013 07:50 AM by solarmystic.)

Post: #57
solarmystic
PPSSPP Tester


Posts: 1,227
Joined: Apr 2013
Reputation: 75
RE: Dead or Alive Paradise
(09-06-2013 06:30 AM)

JesterRane Wrote: Can someone help me out with a link to a build that runs this? Currently I am only getting to the main menu then it goes to Now Loading and hangs. I tried a couple of builds from the link solarmystic put but they are not running at all for me. Thank you very much
Like I've mentioned before,
any latest 0.9.1 dev build from the buildbot should run it (the latest one (v0.9.1-596-g94d1df0) is a good bet)
, provided you've ticked the I/O on Thread option in the System Settings like below:-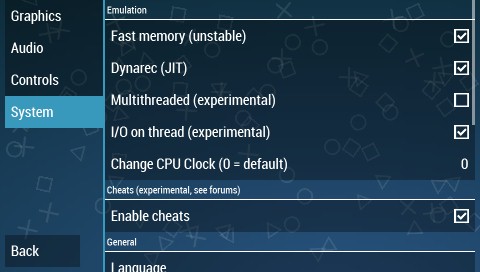 If you don't tick the option before starting the game, the game will ALWAYS hang at the Now Loading screen forever.
A good way of knowing you've got it right is to look at the background of the title screen, you should see the beach rendered properly:-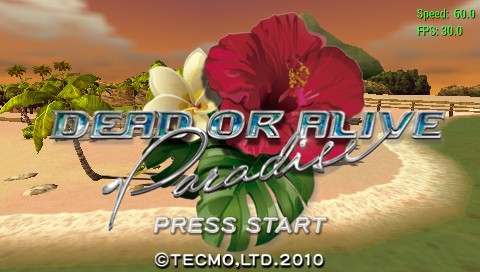 You didn't mention whether you tried it on Windows or Android. Android users may have issues with this game because of the mp3 implementation leading to crappy performance as stated by another member in the thread.
---
PPSSPP Modern Testbed:-
Intel Core i5 4690K @ 4.0 GHz
NVIDIA Geforce GTX 760 2GB GDDR5 VRAM @ 1138/6500 Mhz
16 GB DDR3 RAM @ 1600 MHz
Windows 7 x64 SP1

PPSSPP Ancient Testing Rig:-
Intel Core 2 Duo T9550 @ 2.8GHz
ATI Mobility Radeon 4670 1GB GDDR3 VRAM @ 843/882 MHz
8 GB DDR3 RAM @ 1066 MHz
Windows 7 x64 SP1