03-31-2014, 04:37 PM

Post: #1
Raimoo
Currently Lurking o,o


Posts: 1,018
Joined: Nov 2013
Reputation: 20
April's Fool Day ~(*.*)~
Hello there,

this is a thread dedicated for April's Fool day. The rule is simple, simply post something to joke about.

Keep in mind that no sensitive issue or anything that may hurt other feeling are used in you post.

That's just about it. Feel free to post a joke if you feel you wanted to.
---
o.o Oh Hi XD
P.S: Wanted to go to Japan so badly

AOD270
Windows 7 Home Basic (32bit)
Intel Atom N2800 (Quad-core) 1.86GHz
Intel Graphic Media Accelerator 3600 series
04-01-2014, 06:59 AM
(This post was last modified: 04-01-2014 07:01 AM by Merivex.)

Post: #2
Merivex
Playstation Vita


Posts: 174
Joined: Nov 2012
Reputation: 3
RE: April's Fool Day ~(*.*)~
What, your mouse isn't working?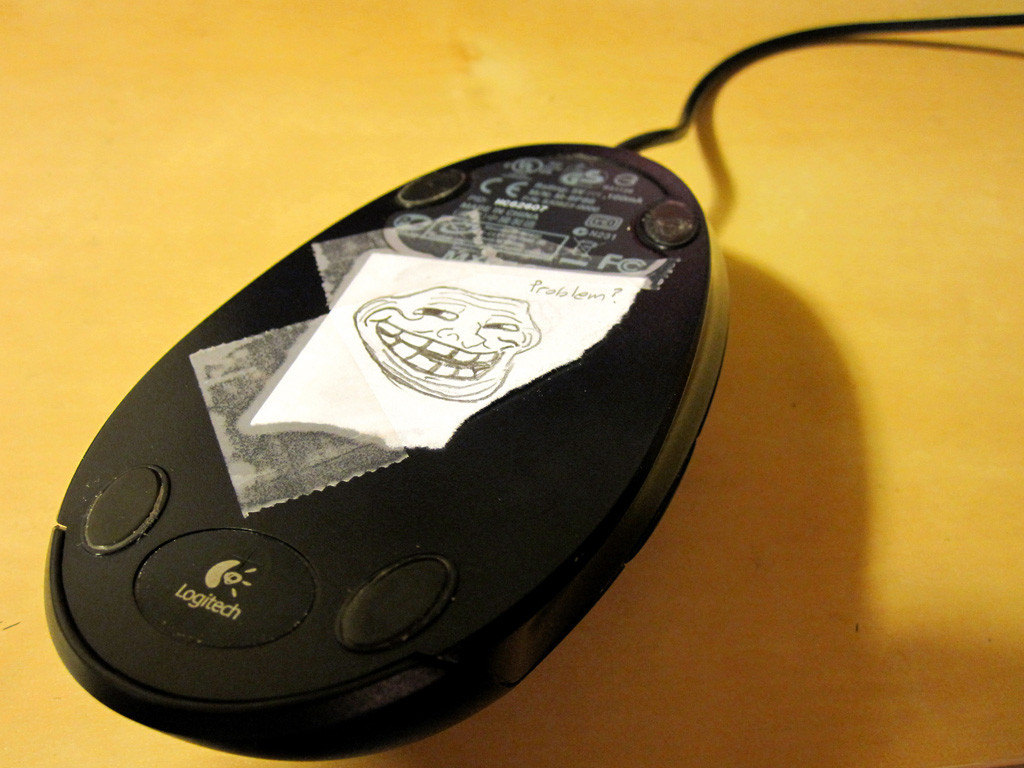 ---
Smartphone : Samsung Galaxy S4
Console : Playstion Vita
PSN ID : Merivex95<<<[Add me!]
04-01-2014, 08:27 PM

Post: #3
vnctdj
>>> MHFU Fan <<<


Posts: 5,388
Joined: Mar 2013
Reputation: 303
RE: April's Fool Day ~(*.*)~
---
♦ Intel Core i7-6700HQ | 16 GB RAM | NVIDIA GeForce GTX 960M | Debian Testing
♦ Intel Core i7-2630QM | 4 GB RAM | NVIDIA GeForce GT 540M | Debian Testing
♦ PSP-3004 | 6.60 PRO-C2
04-02-2014, 09:00 AM

Post: #4
heiwasan
Zelda Addicted Member


Posts: 511
Joined: Nov 2013
Reputation: 3
RE: April's Fool Day ~(*.*)~
Well, is a little late but... Who wants a Nintendo WiiPhone??? LOL
---
I was an Xperia Play gamer until my dog ate my beloved phone!

Now I'm an Xperia ZL/ZQ gamer!
Quad-Core 1.5 GHZ
2GB RAM

It works better, but i miss the gamepad!! T_T'
04-02-2014, 09:19 AM

Post: #5
Raimoo
Currently Lurking o,o


Posts: 1,018
Joined: Nov 2013
Reputation: 20
RE: April's Fool Day ~(*.*)~
Lol i wonder how you would use that WiiPhone haha

---
o.o Oh Hi XD
P.S: Wanted to go to Japan so badly

AOD270
Windows 7 Home Basic (32bit)
Intel Atom N2800 (Quad-core) 1.86GHz
Intel Graphic Media Accelerator 3600 series