Ace Combat X & Ace Combat Joint Assault - HD Texture Packs
12-09-2018, 02:54 AM
(This post was last modified: 03-25-2019 10:57 PM by SuperOstrich.)

Post: #1
SuperOstrich
Junior Member


Posts: 13
Joined: Nov 2018
Reputation: 1
Ace Combat X & Ace Combat Joint Assault - HD Texture Packs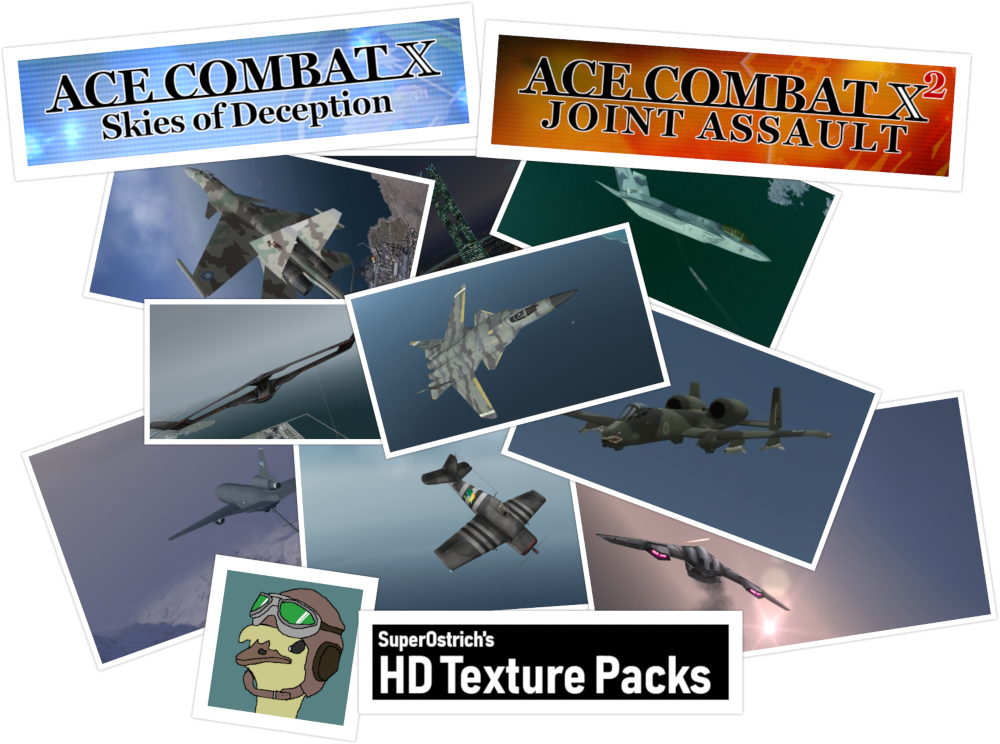 Hi All,
I've put together a pair of HD Texture packs for Ace Combat X and Ace Combat Joint Assault. They feature high quality, remastered textures, for the following items;
Features
All playable aircraft skins; with game-accurate markings & working lights
All emblems in Joint Assault
All player-usable external weapons
Heads up display
Target-preview, aircraft-status, and weapon-status HUD icons
Mini-game objects; tanker, aircraft carrier, etc.)
Allied NPCs in cutscenes
Allied & Enemy naval vessels, airborne fortresses, & land based superweapons
Scenery objects, hangars, & tunnel-mission interiors
Title screens, stage select maps, & briefings
All in-game fonts
Xbox and Playstation style button prompts

Additionally, these packs allow for easy customization by simply replacing or editing the .PNG files in the /aircraft or /emblems folders.
Comparison Shots

(click for full-size)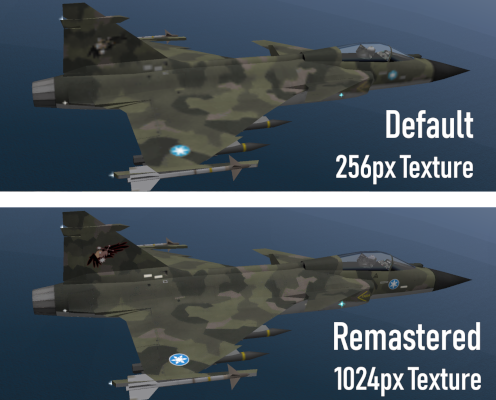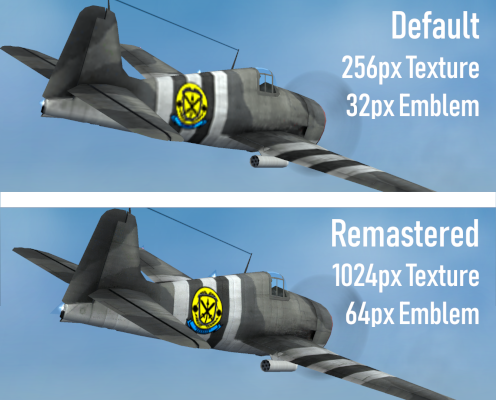 You can read more, see screenshots, and download the latest versions of both packs here;
https://superostrich.xyz
Thanks for looking!